Download Final programme TEW2023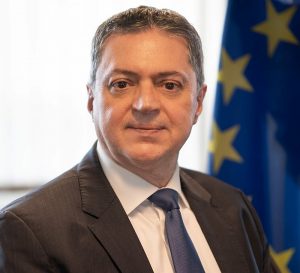 Christos Ellinides
Director-General (acting)
Directorate-General for Translation (DGT)
European Commission
Christos Ellinides is currently the acting Director-General for the Directorate-General for Translation (DGT) at the European Commission. He joined the Commission in 2006 as Director for Corporate Digital Solutions and Services and was appointed later to the post of Deputy Director-General in DGT, responsible for four operational directorates. Prior to this, Christos has been responsible for the introduction and effective use of Information and Communication Technologies (ICT) in various organisations operating mainly in Europe, for more than 2 decades.
His career has evolved through posts and assignments in varying industries and has acquired broad and extensive experiences mostly in a management capacity including the functions of both a CEO and a CIO. He has delivered speeches, lectures and presentations on business, ICT and linguistic matters on a pan-European level and is an active member in several professional bodies. He has been a director and board member in a number of organisations with substantial international exposure.
Christos Ellinides is a Chartered Engineer (CEng), Chartered IT Professional (CITP) and a Fellow of the British Computer Society (FBCS). He holds a M.Sc. in Business Systems Analysis and Design from the City University of London (UK) and a B.Sc. in Business and Computing from the Nova University of Miami (USA).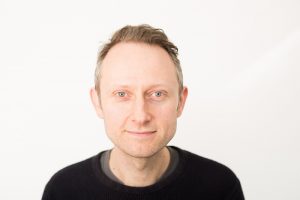 Joss Moorkens
Associate Professor at Dublin City University
Funded Investigator at the ADAPT Centre
He has authored over 50 journal articles, book chapters, and conference papers on translation technology, translation quality evaluation, translator precarity, and translation ethics. He is General Co-Editor of Translation Spaces, co-editor of the book 'Translation Quality Assessment: From Principles to Practice' (Springer, 2018) and special issues of Machine Translation (2019) and Translation Spaces (2020), and co-author of the textbook 'Translation Tools and Technologies' (Routledge, 2022). He leads the Technology working group (with Prof. Tomas Svoboda) as a board member of the European Masters in Translation network.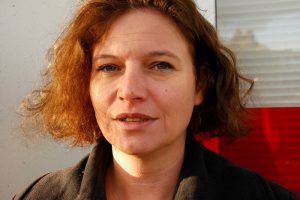 Barbara Schouten
Associate professor at the University of Amsterdam, department of Communication Science
In her research she focuses on a communication scientific approach to interpreting in healthcare. She coordinated several projects on linguistic and cultural barriers in healthcare. Currently, she is leading two international projects on this topic, Right2Health and MHealth4all, both focusing on how to implement (digital) solutions to overcome language barriers in (mental) healthcare for refugees and other migrants. She is associate editor for the European Journal of Health Communication and co-chair of the Special Interest Group 'Language and cultural discordance in healthcare communication' of the International Association for Communication in Health Care (IICH).